At Harmony, we encourage everyone to join us in real, genuine worship as we enjoy many styles of music through singing and instruments.
Music is one way we express our worship to God. We would love for you to join us in one of our choirs for Adults, children and youth.
Even if you just "make a joyful noise," please come worship the Savior with us!
Choir Christmas Tour: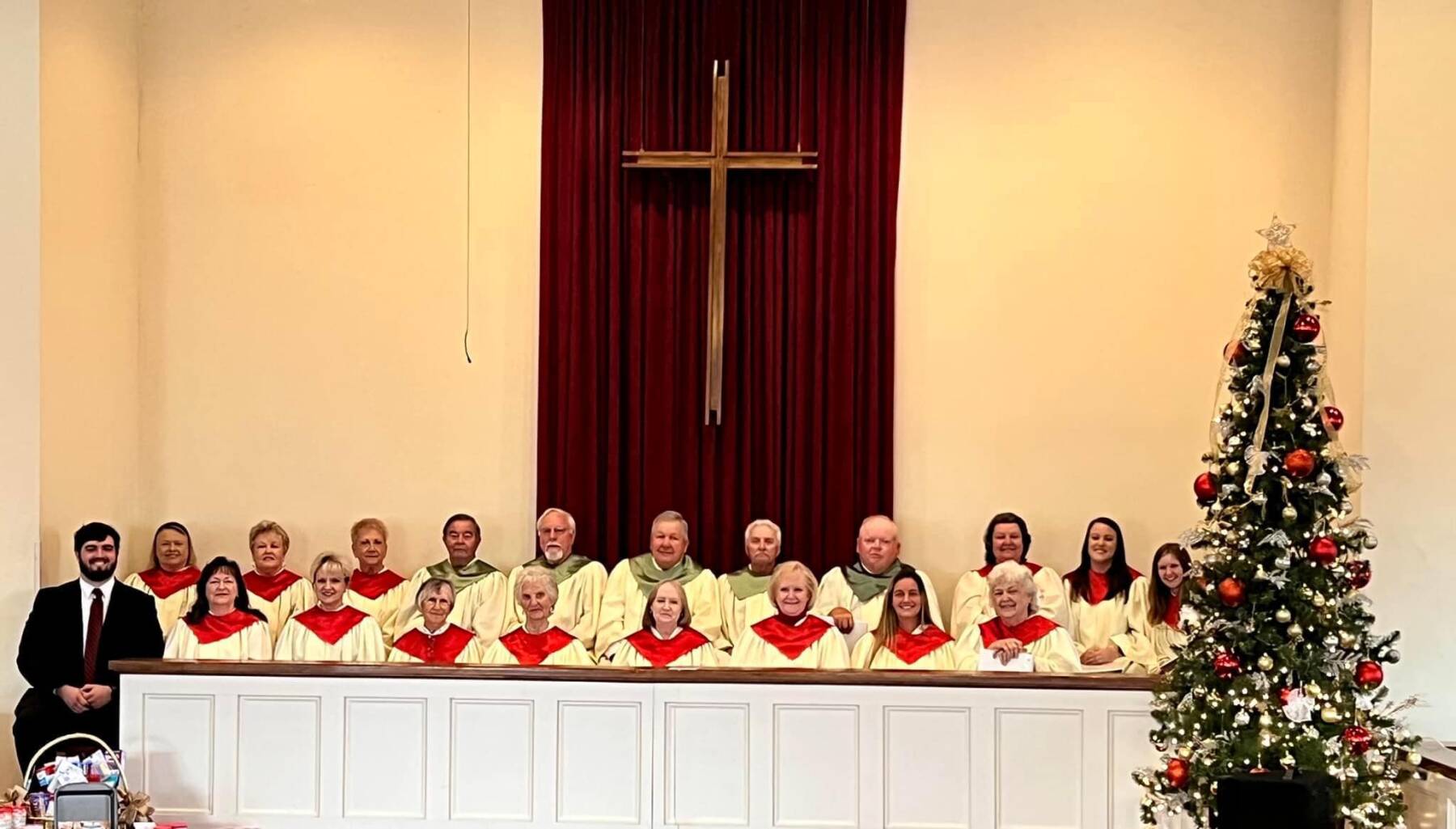 This Christmas season, the Harmony Choir travelled to four different churches to present our Christmas Cantata. We sang "Come, Let Us Worship the King" by Russell Mauldin. It is an amazing cantata that tells the timeless story of our Savior's birth. We were able to visit New Brockton First Baptist Church, Antioch Congregational, Eastside Baptist Church, and Mount Gilead Baptist Church. We were blessed by the opportunity and look forward to our Easter tour!
If you would like to listen to our Christmas Cantata, here is the link to youtube: https://www.youtube.com/watch?v=0hqnvGxdm48&t=43s